My day at the Bath Half marathon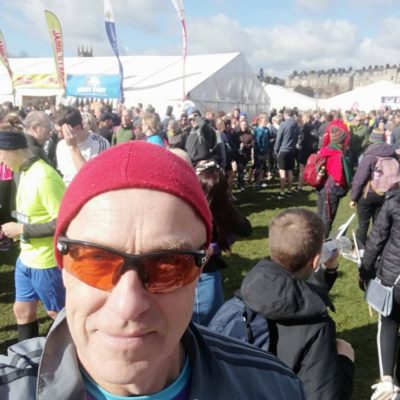 Well the Bath half marathon 2019 went really well.
The weather and organising was good.
As I had not run competitively for the last 6 years it was always going to be a big ask but doing it was never in question as I promised Carol I would.
We did all the fundraising last year but mother nature put pay to the race as Bath was the victim of a snow storm. So a weekend of drinking and eating was had.
So I returned this year to fulfil my promise also as part of my training for the London marathon 2019 on 28th April.
Very nervous at the start lead to me starting further back than I would have like which meant the first couple miles were very slow due to the amount of runners on the road (15000 starters).
Once I found my Stride and clearer road I was OK.
I wanted to finish in under 2 hours and came annoyingly close with a chip time of 2 hours 1 SECOND.
but on the up side I managed to run nonstop including water & fuel stations something I used to always struggle with also finished free from injuries so a great race was had.

More details of times and position ect in photo.